Glenshaw Wall Graphics
View Wall Graphics Gallery
Make a big impact with vinyl wall graphics, murals, and lettering!
When utilized for business purposes, custom vinyl wall graphics can flip a lackluster hallway into a visual timeline of the history of your corporation, can allow you to promote your logo in your office reception area, or add color and excitement to a boring, blank wall.
Whatever your desired size, purpose, or placement, from directional signs and graphics to eye-catching break room wall graphics, we plan, manufacture, and professionally install the perfect signage for your facility. If you are starting with a wall wrap you can clearly envision, or just a bland office space that could be put to a better use, our dedicated and skilled team of sign and graphic experts can easily guide you with transforming your Glenshaw business walls into customer engaging works of art.
Call Pittsburgh Sign Company at 412-365-4699 for a Free Consultation with a Wall Mural Expert!
Complete Design Control
Pittsburgh Sign Company produces custom wall graphics custom made for your business, branding efforts, and facilities. Our custom sign shop uses durable, high-quality vinyl to produce show-stopping wall graphics and lettering that deliver anything you can imagine. With large-format, high-impact environmental murals to cut vinyl wall decals that create interest, we are here for you.
New product you want to promote? We can help! Our custom wall graphics are removable, so they can be removed anytime. They can be either reverted to your undamaged surface, or refreshed with upgraded designs that reflect your latest business promotions, special events, or seasonal changes.
Full-Service Wall Vinyl Company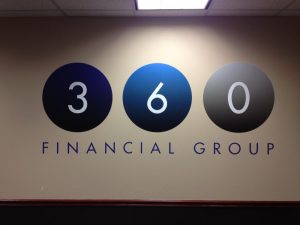 No design yet? That's okay! Our Glenshaw, PA team of professional sign and graphic designers will work with you to determine the perfect concept. In fact, we organize every step of the sign and graphic fabrication process, assisting you from initial design through to installation in your facility. If necessary, we perform on-site professional signage evaluations, including measuring your space for the perfect fit.
Pittsburgh Sign Company uses high-quality vinyl materials, so you can be positive that your new wall graphics will be show-stopping and attractive with a pleasant finish.
Professional Vinyl Graphics Installers
You can place your vinyl graphics yourself, however for a smooth finish and professional results, you should have a professional vinyl graphics installation team to place your artwork. Full vinyl graphics are troublesome to implement, every so often resulting in crinkles, tears, or small rips causing an unprofessional visual appearance.
When you trust Pittsburgh Sign Company, if there are any complications that arise as a result of your wall graphics installation, including damage to your graphics, we will exchange it for free, as opposed to damage experienced while performing installing your graphics yourself.

Free Wall Graphics Consultation
The staff at Pittsburgh Sign Company are focused on presenting your brand with remarkable custom signage solutions and friendly support. Our focus is to become your one-stop vinyl sign firm for all your company signage desires. With a vast range of commercial sign solutions and services, we do what it takes to make sure that your Glenshaw shop is always looking cohesive, sharp, and equipped to support the potential clients your sign elements will catch the attention of consistently.
Call Pittsburgh Sign Company at 412-365-4699 for a Free Consultation with a Wall Graphics Expert!