Rural Ridge Vinyl Wraps
View Vinyl Wrap Gallery
Pittsburgh Sign Company creates high-impact, attractive vinyl wraps and graphics for all of your Rural Ridge business marketing and promotion needs!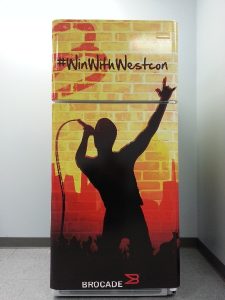 Are you looking to brand any smooth flat surface in your business? Are you looking to apply an attractive vinyl film on your workplace windows bearing your brand's message? Are you looking to apply a cohesive vinyl wrap bearing your brand's images on your fleet of cars? We have the right solution and products for you. We specialize in vinyl wrapping, with ample experience in using the technology in branding.
While cars, windows, and prominent surfaces such as your break room refrigerator have been the traditional target for vinyl branding, we up the ante in vinyl branding. We can and have used vinyl wraps to cover and brand front desks, tables, and other furniture as well as walls. As such, our Rural Ridge, PA team is exceptionally experienced and will take you through the design process, and assist you in choosing the right vinyl material, fabrication, and more importantly, professionally install the wraps.
Call Pittsburgh Sign Company today at 412-365-4699 for a Free Consultation with a Vinyl Wrap Specialist!
Vehicle Wraps & Graphics
As we all appreciate, vinyl wraps are very effective in publicizing your business, and hence a good marketing avenue. However, they are more than just a marketing avenue. They are a business enabler.
For instance, if you deal in a business where you need to gain access to the people's houses to render your services, such as electrical and lighting services, plumbing services, or even exterminator services, a vinyl wrap will instill confidence in your clients. Upon seeing your vinyl wrapped car, clients are confident that you are who you say you are and they are more welcoming, enabling you to seamlessly render your services.
Our vehicle wrap services include: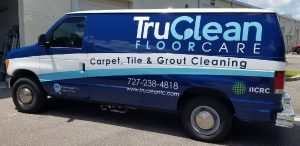 It is this reason that has made vinyl wrap ads popular in industries such as delivery, landscaping, cable companies, plumbers, and much more. However, it is our opinion that every industry can benefit from vehicle wraps. And in this regard, whether you are interested in full fleet wrapping, or entire vehicle wrapping or simply graphics wrapping, Pittsburgh Sign Company has the right solutions for you.
Vinyl Wraps For Any Surface
While vehicles are the most prominent user of vinyl wrapping, they are not the only areas that business can use wrapping to increase customer/client confidence and business visibility. Pittsburgh Sign Company has numerous solutions covering every aspect of your business, including plastic surfaces, floors, wood, walls, windows, tiles, carpets, metal, and much more.
Businesses are increasingly making use of vinyl to create attractive murals that distinguish their businesses. Vinyl wrapping is now used in branding conference rooms, break rooms, windows, lobbies and other parts of the business. Pittsburgh Sign Company's vinyl wrappings are designed to be dirt resistant and heavy-duty. They are thus perfect for use in high traffic areas.




Custom Wrap Company
We handle every aspect of our projects in-house, thus carefully controlling the quality of our output. We start by offering a free vinyl consultation, where we listen to your ideas, goals, and needs. Thereafter, we use our extensive experience to determine the best vinyl products and solution that will meet your needs within your budget. And since there are many options, we only choose the very best for you.
Thereafter, we provide the full range of graphic design services, always consulting you to ensure you get the best results possible. We can make use of your existing brand guidelines or we simply start from scratch. After you approve the final design, our fabrication team takes over and produces the vinyl wrap onsite.
We also provide installation services, where we ensure that the wraps are installed with the high standards in mind. That is, we ensure that the installation is bubble-free, straight and even, and has a professional appearance.
Free Vinyl Wrap Consultation
Pittsburgh Sign Company is your local to-go-to vinyl wrapping partner, where all the vinyl wrapping needs for your Rural Ridge business are professionally catered for. We look forward to hearing from you and aim to be your long-term signage partner.
Call Pittsburgh Sign Company today at 412-365-4699 and book your free consultation service.